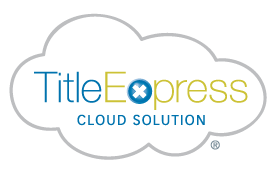 SMS TitleExpress Cloud Solution is a simple, affordable business solution for title and settlement professionals. The cloud solution offers a simple alternative to purchasing software and maintaining a complex network.
It provides a desktop suite of premier office applications, including our popular TitleExpress title and closing software. All applications and content are accessible from any Internet connection and updates are automatic, so you can stay up-to-date on all of your devices. TitleExpress Cloud Solution is the easiest way to get your company up and running quickly.
Schedule a free product demonstration or call to speak with a member if our sales team.

Download the TitleExpress Hosted Solutions Information Package, or view more information here.